2. New Christian


Are You a New Christian?
This page is helpful to all Christians, but especially to those who are new Christians.
If you are
not

a Christian, please click here to learn more —–>

Heaven.
After you have visited the Heaven page, we welcome you to return back to this page to learn more.
If you are a new Christian, please read on.
Congratulations!
If you are a new Christian, someone who has recently received Christ into their heart, let me begin by congratulating you. You have made the best decision you will make in your lifetime. No other decision compares with it. It's a decision with eternal consequences.
The Brand New You
The Bible tells us that when we become a new Christian, everything becomes new.
"If anyone is in Christ, he is a new creation: the old has gone, the new has come!" 2 Corinthians 5:17
Oh, you may still look the same, but you're not. At least not on the inside. You, like every man, woman, boy and girl, have two main parts. An outside part (your physical body) and an inside part (your soul). Others only see your outside body. God sees not only the outside, but inside as well–in your soul. If you could see what He sees, you would see a brand new you on the inside.
Another great thing is that your past–those things you may regret–are all gone. When you invited Christ into your heart, your past sins, failures, and mistakes were completely erased, never to be remembered by God again. God not only forgives, but He also forgets.
"Their sins . . . I will remember no more" Hebrews 10:17
God's Plan for Your Life
Like an architect with a blueprint for a new building, God has a plan for your life, a wonderfully designed plan that has been tailored just for you. The journey before you is an exciting one. Best of all, you are no longer traveling it alone. You have a partner and friend. His name is Jesus.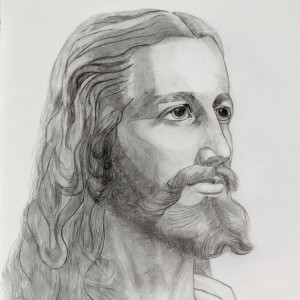 When you received Jesus Christ, he moved into your heart and life. It wasn't a temporary move, it was a permanent one.
God's promises you that . .
"Never will I leave you: never will I forsake you" Hebrews 13:5
Who is driving the car?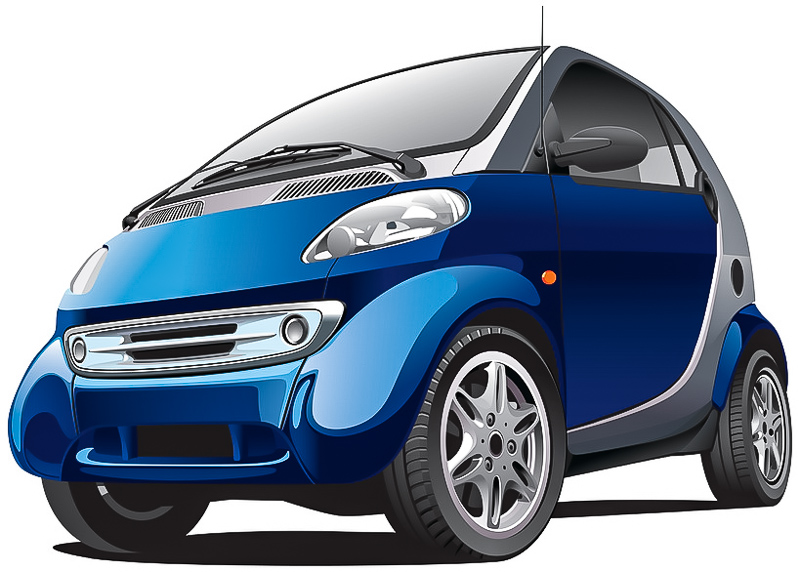 Together, you and Jesus are heading down the road of life heading toward your ultimate destination of heaven. What a wonderful place it will be.
But that's later. For now, you have some living to do with an open road before you and lots of things to see and do.
The question is: Who is going to be driving? You or Jesus? Up to this point you've done all the driving. You've made all the choices and decisions on your own. But now that you're a Christian, you're not alone. You have someone who loves and cares about you, someone who wants to help you make those choices.
Think of your life as a car traveling down the road of life. Before you are lots of opportunities and challenges. If you do choose to drive instead of letting Jesus do the driving, how will you navigate through the storms of life? What will you do when your car breaks down? How about when you come to those forks in the road and you need to make those big decisions? How will you know which road to take or which road is best? What if you take a wrong turn and get lost? How will you find your way back onto the right highway?
You will soon discover that Jesus is a much better driver than you. Let's face it. He's God. He knows everything, and he is super powerful and super loving. Because his love for you is so great, you can be sure that wherever He leads you, it will best. He always has your best interest in mind. So sit back, relax, put on your seat belt and let Him drive. Your journey through life promises to be a rewarding one.
4 Wheels
There are 4 basic things that make the Christian's life a rewarding one. They are the same for all Christians. whether they have been a Christian for 10 days or 10 years. They are:
The Bible

Prayer

Fellowship

Witnessing
There is much to learn about each of these, but for now, let's keep it simple and continue with our car illustration.
You can think of these 4 basics as the 4 wheels on your car. If all 4 wheels have good tread and the proper air pressure, the ride is a smoother one. The same with your Christian walk. With 4 good spiritual tires, your ride through life will be a better one. Let's look at these 4 basics briefly now, one by one.
Bible
Your first wheel is the Bible. You can think of it as a instruction manual  or map written by God to you (and all mankind). One that will help to guide you down the road of life. As you read and study the bible, it will help you to be a better person, a better mom or dad, a better child, or a better worker or student,
The Bible also tells about God the creator of the universe and all living things. In it you will learn who God is and how much he loves and cares about every little detail of your life. Nothing is too big or small when it comes to you.
Think of your very best friend, a person you can share anything with. How did you two get to be so close? By talking and spending lots of time together, right? As a result, you now have a strong and close relationship. That's what Jesus wants to have with you.
As you spend time with Jesus and communicate with him and He with you, you will get to really know Him, and your love for Him will grow deeper and deeper. How will you and Jesus communicate with each other? By talking to Him and listening to Him when He talks to you.
Jesus will speak to you as you read your Bible. It's hard to explain this to someone who is not a Christian, but as a new Christian, you will begin to experience this for yourself over time. As you read your Bible, God will somehow take the words on a page and speak to you–on the inside–in your heart and mind.
As He does this, He will show you things in your life that can be improved and how to make those changes for the better. At other times, He will encourage you when you are down and strengthen you when you are weak. He will also show you how to solve problems, give you wisdom to make better daily decisions, provide you with ideas, and give you wonderful insights into life itself. As you apply the things He teaches you, you will grow as a person, and you life will take on a new dimension.
So plan to spend some time each day in your Bible. My bet is that over time, it will become your favorite book. If you don't have Bible, you can purchase one online or at a local Christian bookstore.
One suggestion here. Some new Christians can become overwhelmed when they first look at the contents of their Bible and wonder where to start. My suggestion is to keep things simple for now. Just go to the contents page near the front of your Bible, locate the book of JOHN, and begin reading there. The Gospel of John is an excellent book for the new Christian. You will learn a ton about Jesus and his teachings. When you're done, read it again. Then again. And again. Do this over and over until you become very familiar with the book. This will help build your confidence and get you started off in the right direction.
You may be interested to know that the Bible has 66 different books inside it. It's like a portable library, with 39 books in the front part (Old Testament) and 27 book in the back part (New Testament).
The Old Testament deals primarily with God and the nation of Israel. The New Testament contains the 4 gospels, Matthew, Mark, Luke, and John, which talk about the life of Jesus. The other books in the New Testament are about the early church and provide good instruction on how to live the Christian life.
For now, I recommend you just stick with the Gospel of John, and in time, you can start reading from the other 65 books. Now, if you are the adventurous type and want to jump right in and start at the first book, Genesis, and read through the Bible like a novel, go for it. You'll learn a lot.
Prayer
We have learned that the Bible is God's way of speaking and communicating to you. Prayer is your way of communicating to God. It's the second wheel on your car.
What is prayer? Prayer is simply talking to God. You can talk to God out loud or silently to yourself (since he can hear your heart).
Consider starting off each day with the Lord's prayer. It's a prayer that Jesus taught his disciples:
"Our Father in heaven, hallowed be your name, your kingdom come, your will be done on earth as it is in heaven. Give us today our daily bread. Forgive us our debts, as we also have forgiven our debtors. And lead us not into temptation but deliver us from the evil one"

Matthew 6:9-13
This is a good prayer, but don't let it be your only prayer. You can also pray short little prayers throughout the day: 15 seconds here, 1 minute there, and so on. Pray about anything and everything. Ask God to help you as you do your homework, deliver the mail, type that report, cook food, sweep the floor, play football, ride a wave, finish that big project, create a new design, write that letter, or help a neighbor. Pray also for others.
Over time, prayer will become a regular part of your life and you will see God answering your prayers in wonderful ways.
Fellowship
Your third wheel is fellowship. Fellowship is getting together with other Christians at church and other gatherings. We are all one big family of Christian brothers and sisters, and God is our heavenly father. Fellow believers will help, teach, and encourage you in your new walk, and in time, God will use you to help them in different ways. If you haven't yet found a church to be a part of, continue to pray and ask God to guide you to the exact church he wants you to be. One where the Bible is faithfully taught and people love Jesus.
So far, we have talked about 3 of the 4 wheels.
You are reading your

Bible

, and God is talking to you

You are talking to God in

Prayer

You are getting together in

Fellowship

with other believers at Church, bible studies, and other events
Things are looking good, but driving down the road of life with just 3 tires isn't going to go very well. You still need that one last wheel to make the trip a smooth one.
Witnessing
Your last wheel, wheel #4, is witnessing. What is witnessing? It's telling others about Jesus and what He has done in your life.
A "witness" in court tells what he or she has "seen or heard." In the same way, when we "witness," we are telling others what we have "seen or heard" about Jesus in our own lives and in the lives of others.
Someone "witnessed" and shared the good news (the Gospel) with you, and now Jesus lives in your heart. God wants the same for others. Like you, He wants your family and friends to spend eternity with you. But how will they go to heaven, if they don't know how to get there? Someone needs to tell them how. Someone needs to "witness" to them and share the good news that Jesus died on the cross for their sins, and that by confessing their sins and inviting Jesus into their heart, they, too, can become a Christian and go to heaven one day.
The key to witnessing is prayer. Pray for those who don't yet know Jesus. When you do this, God will soften their hearts and prepare them to hear the Gospel. Then when you (or others) share what Jesus has done in your life, it will have a greater impact.
One helpful tool for witnessing is a Gospel tract (a small leaflet or brochure).  A good tract will present the story of Jesus and the cross.  Check with the Pastor or others at your church to find out where you can get some.  Many churches have them.  If not, you can find them online and at many Christian bookstores.
Tracts are great.  Keep a few in your pocket or purse to hand out to people you meet.  Share them with someone you know at the grocery store, gas station, the children's soccer game, or wherever.
Since you are a new Christian, you may not be sure what to tell others. That's OK.  Just be friendly, hand the person a tract, and let the tract do the talking for you.  If you are comfortable talking with the person, you can share your own story and tell them what Jesus has done in your life.  As you say goodbye and walk away, say a short prayer for the person and ask God help them understand the Gospel story and that they will ask Jesus into their heart and life.
Summing It All Up
Having 4 good spiritual wheels with good tires as you head down the road of life will make your journey a better one.  As you read your BIBLE (God talking to you) and PRAY (you talking to God), there will be good communication between you and Jesus, and your relationship with him will grow stronger.  By attending church and getting together with other believers (FELLOWSHIP), you will grow spiritually, becoming more and more like Jesus, with more to share with others (WITNESSING).
*     *     *     *     *
To learn more about any of the following topics or to go to the Home Page, simply click on one of the blue-titled links below.