About
Aloha, I'm Rory McGorty.  I started TruthMadeEasy in 2012 as a way of making the teachings of Jesus and the Bible easier to understand and learn using images and illustrations where possible.
Another goal was to make the teaching of TruthMadeEasy available beyond the four walls of a classroom to the online global classroom, where others could enjoy learning the Bible at their leisure wherever they might be:  in Maui, New York, Tokyo, or the Congo;  on a bus, sitting down with a cup of coffee, or in a group setting.  On a smartphone, pad, or computer.  With a click of a mouse, they could have access to Bible teaching on a wide variety of subjects.
In school, there were always those who didn't have to study much to get A's.  Learning came easily to them.  I was not one of them.  And maybe you weren't either.  You had to put a lot of time and effort into your studies to do well.  Same here.
But over time, I discovered that I was a visual learner.  That I learned best when illustrations and images were used as part of the learning process.  Learning became quicker and easier. And I remembered the material better.  Even today, years removed from school, I still learn best this way.
When I'm at church, I often find myself making simple sketches on paper to illustrate a point the Pastor is making. I do the same thing when I'm struck by something I've read in my Bible, a book, or a message I've heard on the radio or online.  Later, when I look back at my notes and see a scribbled image, I can quickly recall a lesson learned, and it's reinforced in my mind.
Same thing at work. When I'm trying to figure out something that is detailed or complicated, I will scribble a simple diagram on paper with names, shapes, and arrows, and soon the complex becomes simpler, and I get a better feel for things.
Over the years as I've taught Bible classes, I have discovered that there are many other visual learners, those who appreciate seeing a biblical lesson or truth illustrated.  It helps to make the learning easier and more enjoyable for them. With this in mind, I try to use pictures and illustrations, where I can, to simplify a topic and make it easier to remember. That's the aim of this website: to make learning easier and more fun through the use of visual images and illustrations.

Special thanks go out to my wife, Sue, for her continual support and contribution to this work and our many Bible studies and classes together over the years. One can't ask for a better partner.  
Here on this TruthMadeEasy  website, we have something for the new Christian and the seasoned Christian alike.
If you are a fairly new Christian, or someone who is been a Christian for awhile, but has never been taught the basics of Christianity, I encourage you to check out the 

"New Christian"

  page.  Using an illustration of the 4 wheels of a car, you will learn the importance of 4 key things in the Christian's life: the Bible, prayer, fellowship, and witnessing.
If you have a friend or someone in your family who is interested in learning how to become a Christian, have them visit the 

"Heaven"

  page that contains a short  message on how to prepare for life after death.
For the children ("keikis"), we have added a page that Sue put together called  "Best Friends,"  where she covers some of the basics of Christianity in an easy to understand way,  complete with illustrations.
In the 

"Topical Studies"

  section, we presently have studies on Bible Memorization and Apologetics. The page on  "

Bible Memorization"

  is for all Christians, young and old.  In it, you will discover the many benefits of hiding God's Word in your heart.
I also encourage you to check out the "

Apologetics Made Easy

"  video training course which contains 33 individual videos. Some are short, others are longer.  This course will help you, as a  Christian, to better understand WHAT you believe and WHY you believe it.  The goal in the course is to prove beyond a reasonable doubt that God exists (without using the Bible), that miracles are possible, that the New Testament is a good history book, that Jesus is God, and that the Bible is the Word of God.  We also touch a little on the major World Religions and have two bonus videos on the topic of Evolution. We cover each of the topics in the course, one step at a time, one video at a time.
God tells us in Jeremiah 9: 23-24:
"This is what the L

ORD

says: "Let not the wise man boast of his wisdom or the strong man boast of his strength or the rich man boast of his riches, but let him who boasts boast about this: that he

understands

and

knows

me."
My prayer is that you will better understand and know God through the teachings of TruthMadeEasy and that you will grow deeper in your love and knowledge of the good Lord Jesus.
Aloha . . .
___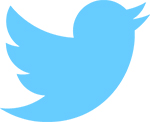 Follow us on Twitter